The SHS Promise
Your child will be known, your child will be loved, and
your child will be offered the best opportunities
to achieve his or her highest potential.
How We Educate the Whole Child

Small class sizes
Average student/teacher ratio K-5 | 14:1
Average student/teacher ratio Jr. High | 12:1

Accredited Academic Curriculum and Teaching Methods
We do not follow the "Common Core" curriculum, but rather take a more traditional approach with a proven track record for success. Our teachers are not "teaching to the standardized test", so they are able to retain all creativity in teaching. Nationally normed standardized testing (Terra Nova) is conducted each Spring for grades 2-8.
Technology
Our technology classes include STEAM and our computer lab is enhanced with laptops, Chromebooks and iPads.
Community Service
Jr. High students are required to perform 10 hours of community service with many of the events organized by our Student Leadership Council. Examples of schoolwide community service include: food drives, Pease Greeters, Pennies for Patients, community clean-up, and Adopt-A-Grandparent.
Nurturing Learning Environment
Talented, dedicated, caring and certified teachers and staff working in partnership with families for the success of each child.
Catholic Christian Values
We foster a culture of leadership and encourage service and compassion in every student.
Outdoor Green Space
Large outdoor green space includes multi-age playground equipment, as well as a full-size field.
Buddy Program
Our Buddy Program matches older students with younger ones to encourage multi-age relationships between the grades. Buddies sit with one another at monthly Mass and school-wide events.
Afterschool Enrichment Programs
Lego Club- Baking Club- Creative Paper Club - Drama Club - Band Lessons - Choir - Girls On The Run
Jr. High Sports
Soccer - Basketball - Track - Baseball - Ski Club
SHS has an on-campus indoor gymnasium and outdoor soccer field.
A Warm Welcome...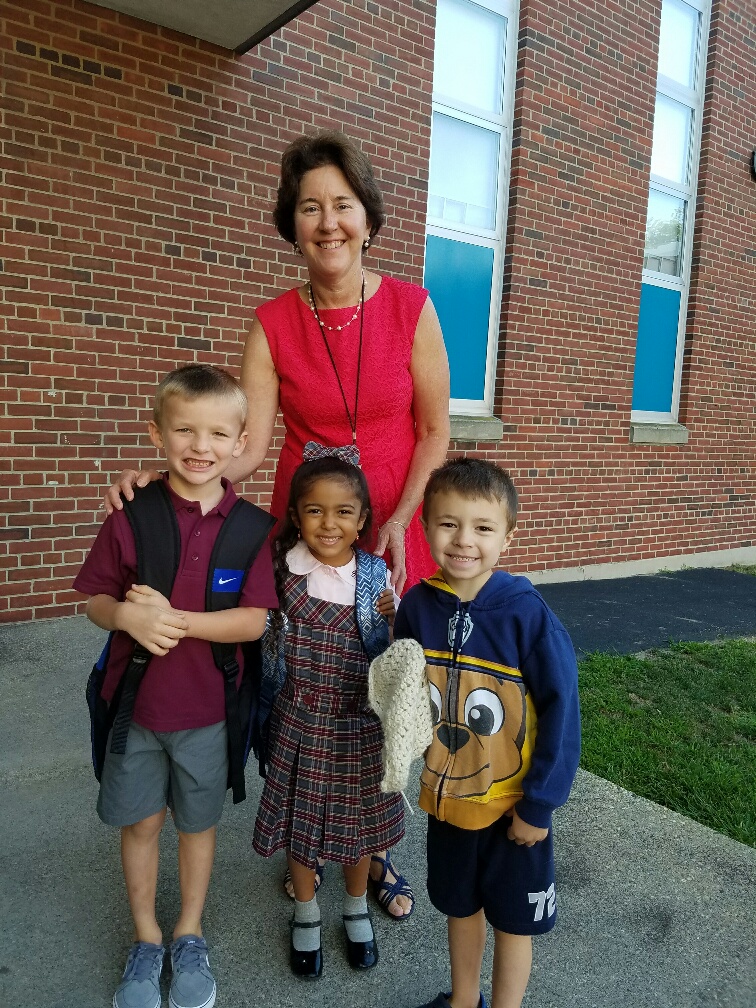 I like to think of SHS as a "continuation of home". A warm, caring and safe environment that allows the student to flourish academically, socially and emotionally. We see the high potential inside every student. Our challenge is to make sure each child sees that too.
Our strong, traditional, academic curriculum is complimented with classes in art, computers (which incorporates STEAM), library, music and PE.
We are proud that our academic curriculum and teaching methods merit accreditation from the New England Association of Schools and Colleges (NEASC).
We offer small class size; low student to teacher ratios; dedicated, certified and caring teachers; a full-time nurse; a gymasium, hot lunch program, Before and After Care and plenty of outdoor green space.
As the school of Our Lady of the Miraculous Medal Parish, SHS is blessed to have priests, sisters, and parishioners who take an active interest in supporting our students and our school.
You have our personal invitation to see our school in action. Please call (603) 926-3254 to schedule a tour.
We look forward to welcoming you in person!
Blessings,
Teresa Morin Bailey, Principal