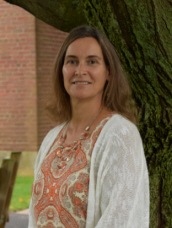 Kara Pidgeon
4 Grade Teacher
Phone: 603-926-3254
Employed Since: 9/1/1999
20 Years Experience At School
Degrees
College

University of Maine, Orono

(1985)
Mrs. Pidgeon has her B.S. in Elementary Education with a Concentration in Mathematics from the University of Maine, Orono. She is also NH Certified as an Experienced Educator (K-8).
She loves working at Sacred Heart because it does not matter if you have just newly arrived or have been here many years, you cannot mistake the warm and welcoming feeling every time you walk through the doors. She comes to work confident in the knowledge that she is part of a community in which people genuinely care about one another. Communication is open and honest. Support and help are readily available. Everyone is treated with love and respect. With the focus of learning on the whole child, she is encouraged to teach children, not subjects, and she is given space, materials and guidance to do so to the best of her abilities. Mrs. Pidgeon loves being able to proclaim her faith and ask for God's blessings daily because it gives unparalleled value to a teacher's mission.
When she's not teaching, she enjoys spending time with family and friends. She and her husband have two college-aged sons who they love to go camping with. She is a casual jogger and fair-weather skier and loves to read, especially historical fiction series with thick volumes!