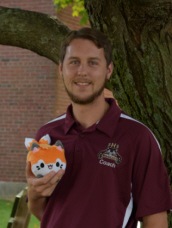 Kevin Huston
6-8 Math
Groups: Faculty & Staff
Employed Since: 2/14/2015
5 Years Experience At School
Mr. Huston has a B.S. in Secondary Math Education from the University of New Hampshire and is certified in New Hampshire to teach Mathematics (5-8). Along with teaching Math, he loves coaching our SHS soccer and track teams. He can also be found on the slopes with our ski club students, which is a highlight of the winter season!
Having prior experience teaching in a very large school, Mr. Huston values the small school community at Sacred Heart. He feels that it allows him to really get to know his students on a better level so he can focus more on their individual learning needs. He loves that everyone in the school knows each other because it makes for a relaxed and friendly work environment.
When he is not teaching, Mr. Huston enjoys soccer, hiking, snowboarding and traveling with his wife whenever they can.