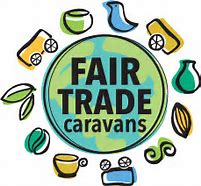 EXTENDED THROUGH MONDAY, NOVEMBER 26th - Midnight!
Support farmers and artisans in developing countries while helping SHS!
We are excited to announce a fair trade fundraiser with FairTrade Caravans to benefit our school and small producers around the world! It is a way of illustrating one of our Catholic School Week themes … Serving globally!
Click here for the informational flyer
Our 1st-8th grade students received an educational presentation about what "Fair Trade" is and how it gets us to think about helping others globally.
Starting November 2nd, you will have the opportunity buy beautiful and delicious fair trade holiday gifts, jewelry, toys, coffee, chocolate and more.
Sacred Heart Catholic School will receive 25% of all product sales! At the same time as supporting our school you will also be helping farmers and artisans in developing countries by ensuring they get a fair wage for their work, have decent working conditions and guarantee no child labor was used in any production.
From manufacturing to purchase, fair trade is a model of ethical, sustainable trade that puts people and planet first so we encourage you to start thinking about what you may need for the upcoming holidays and be ready to buy!
Products will be delivered to the school no later than mid December, just in time for Christmas with no shipping charges! We will have a table of samples to view in the library until next Wednesday, Nov. 7th. Stop by to see the variety and great quality!
Thank you for supporting this great cause and supporting SHS!