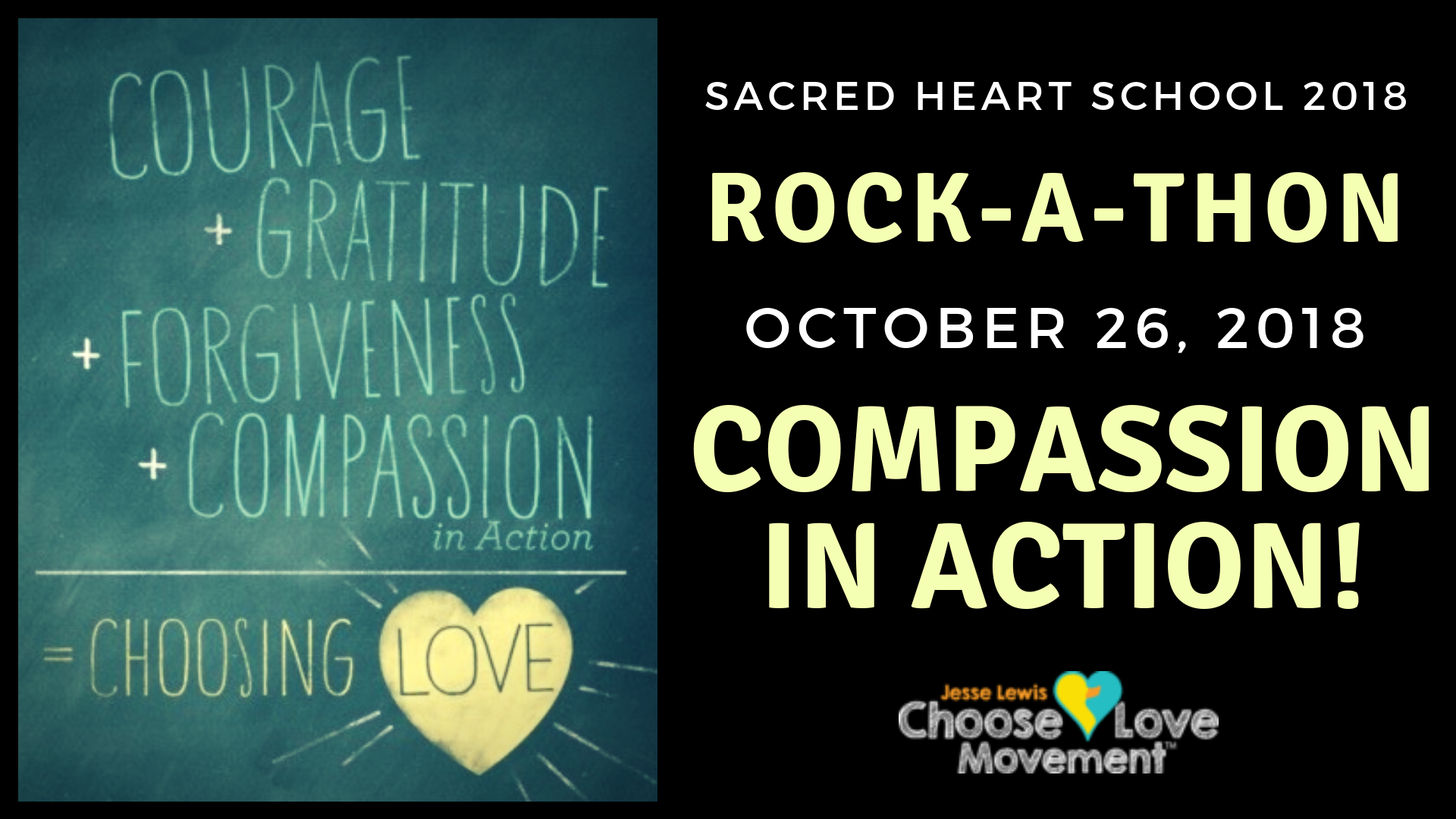 WHAT IS ROCK-A-THON?
1. The Rock-a-thon is one of the school's most important fundraisers!
Students seek sponsors to pay them for the time they rock in their rocking chairs. Students who raise $100 in pledges receive a free t-shirt!
2. Rock-a-thon also includes a raffle table filled with high-interest items
donated by SHS families. All money raised goes directly back to the school!
3. All students in grades 1-8 are required to bring in a rocking chair
(folding camp-style chairs work best!). PreK & K do not need chairs.
4. Sign up to donate raffle prizes, snacks, or volunteer at the Sign-Up Genius (right column).
This year's Rock-a-thon theme is COMPASSION IN ACTION!
It is the fourth component to our school's emotional and social learning program, "Choose Love Movement". The Compassion in Action theme will highlight our school's commitment to service and how we can make a difference in the world.
Games and skits will center around this theme.
It's a great day!
Thank you in advance for helping our largest Fall fundraiser to be a huge success!