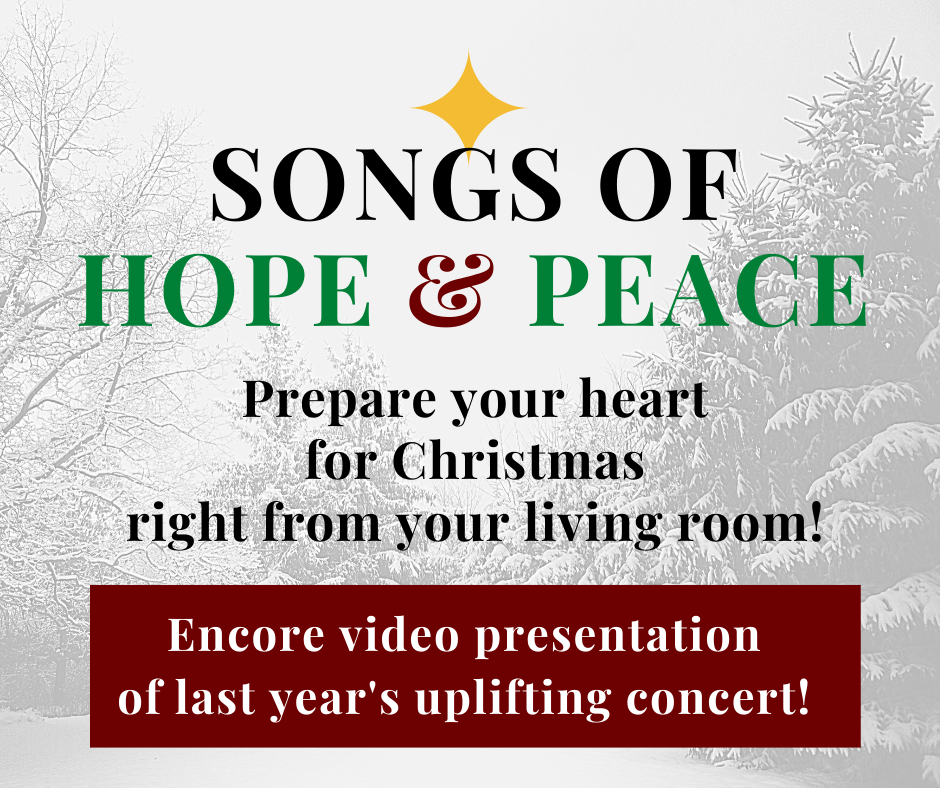 We are excited to bring you an encore presentation of the 2019 uplifting "Songs of Hope & Peace" Advent concert at OLMM Church!
It features the amazing talent of Amanda Munton, Chris Munton, Kimberley Reno, Lloyd Owens, Bryan Killough, Debbie Ambrose and SHS students.
This concert was designed to help us prepare our hearts for the joy that is Christmas ... Enjoy!