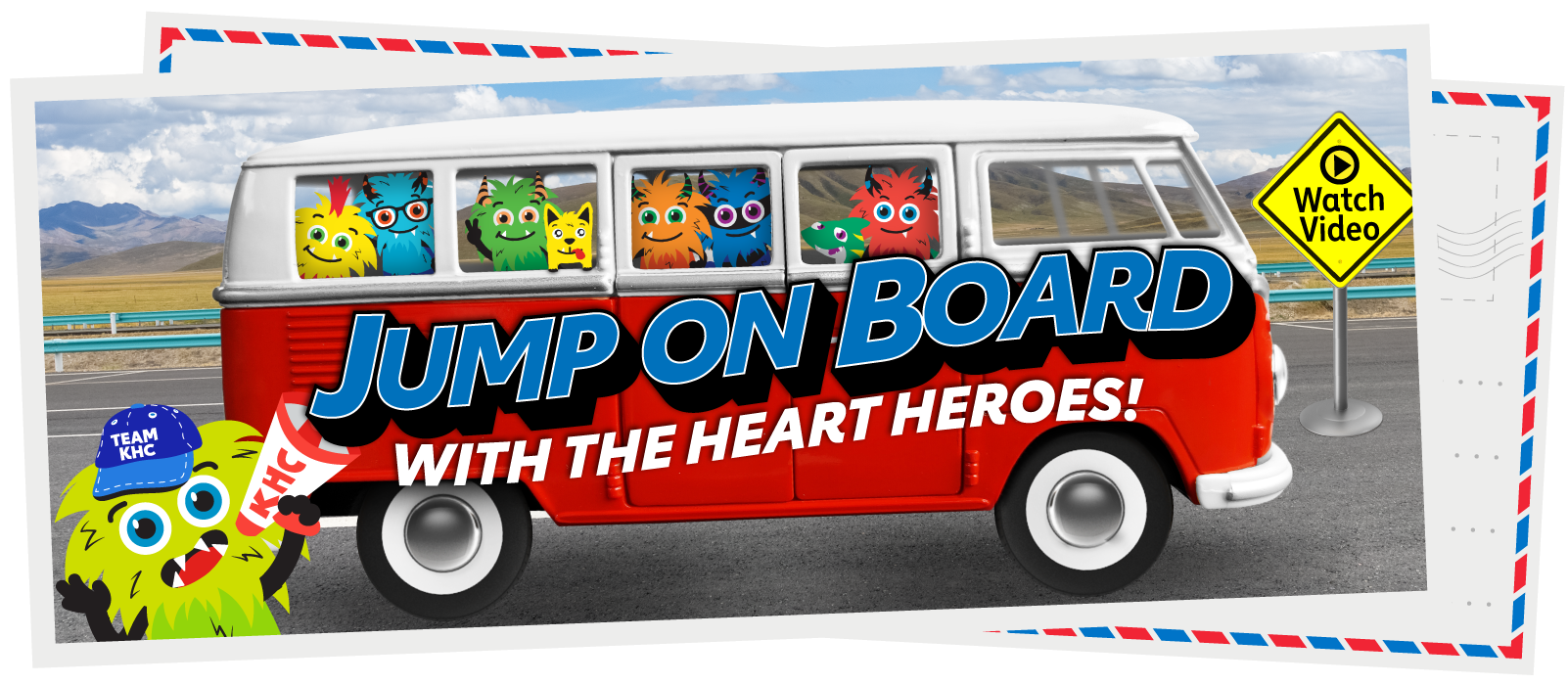 Kids Heart Challenge is here!
It's time for the American Heart Association's Kids Heart Challenge™!
By participating in Kids Heart Challenge, your child will raise funds to help kids with special hearts and make all communities healthier. Students will also learn about taking care of their hearts and participate in cardio-pumping challenges. Plus, our school can earn money for PE equipment and your child can earn fun thank-you gifts!
For more information, click below:
Informational Flyer
Mobile App Information
Thank you very much for your support!
Mrs. Patrie - P.E. teacher